chemial tripper belt conveyor line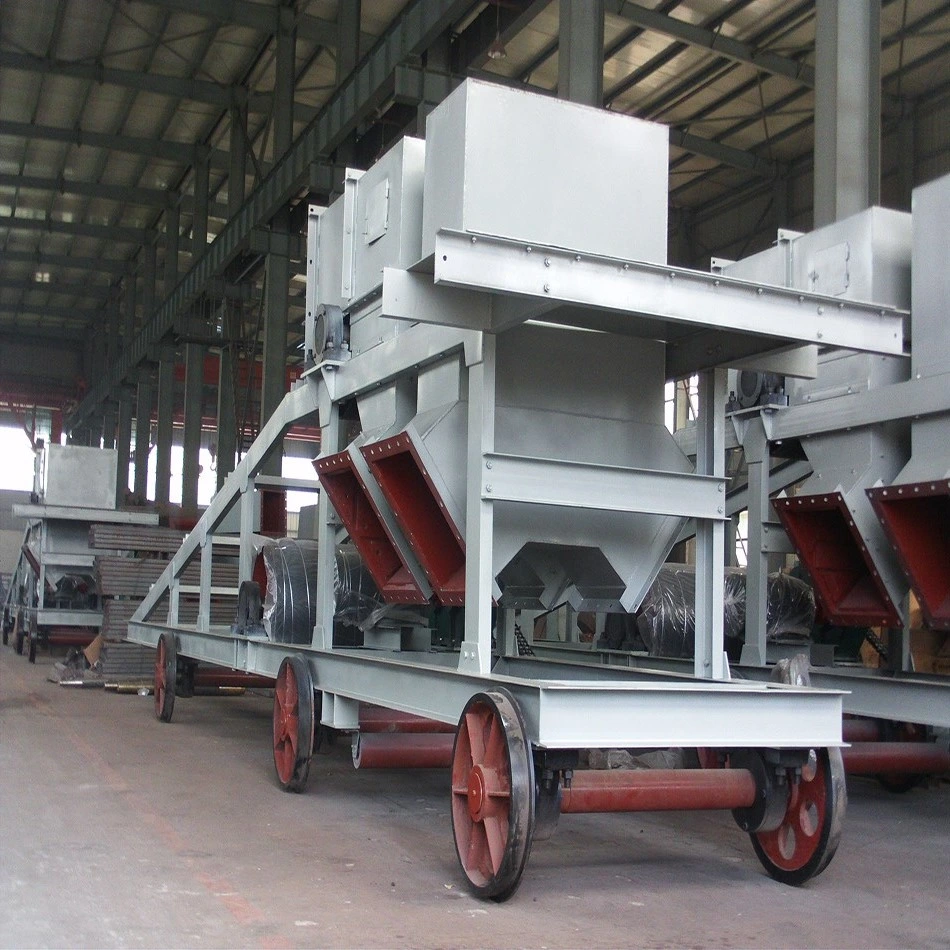 Introduction
Belt conveyor trippers are used to unload the material from the belt conveyor at specified location. The belt conveyor tripper is consist of a structure with wheels and pulley assemblies. The wheels can be move along the guide rail on the belt conveyor. The belt conveyor tripper can either be in a fixed position, or travel continuously on the guide rail at a constant speed.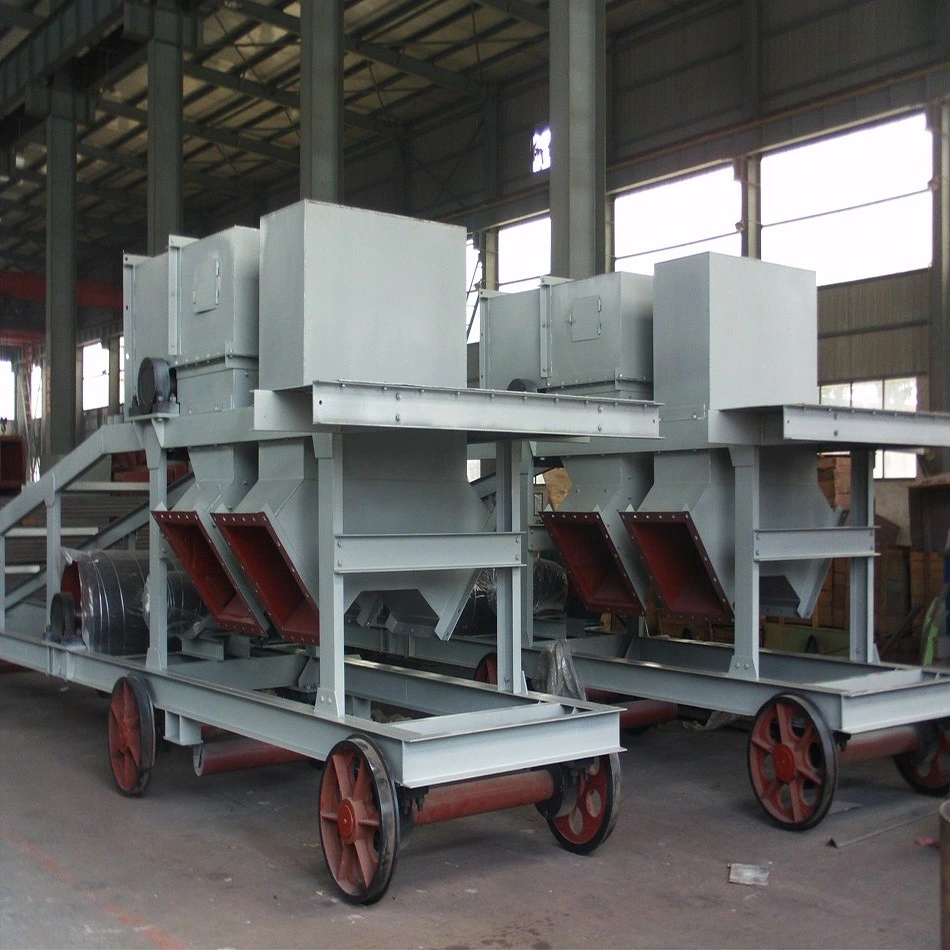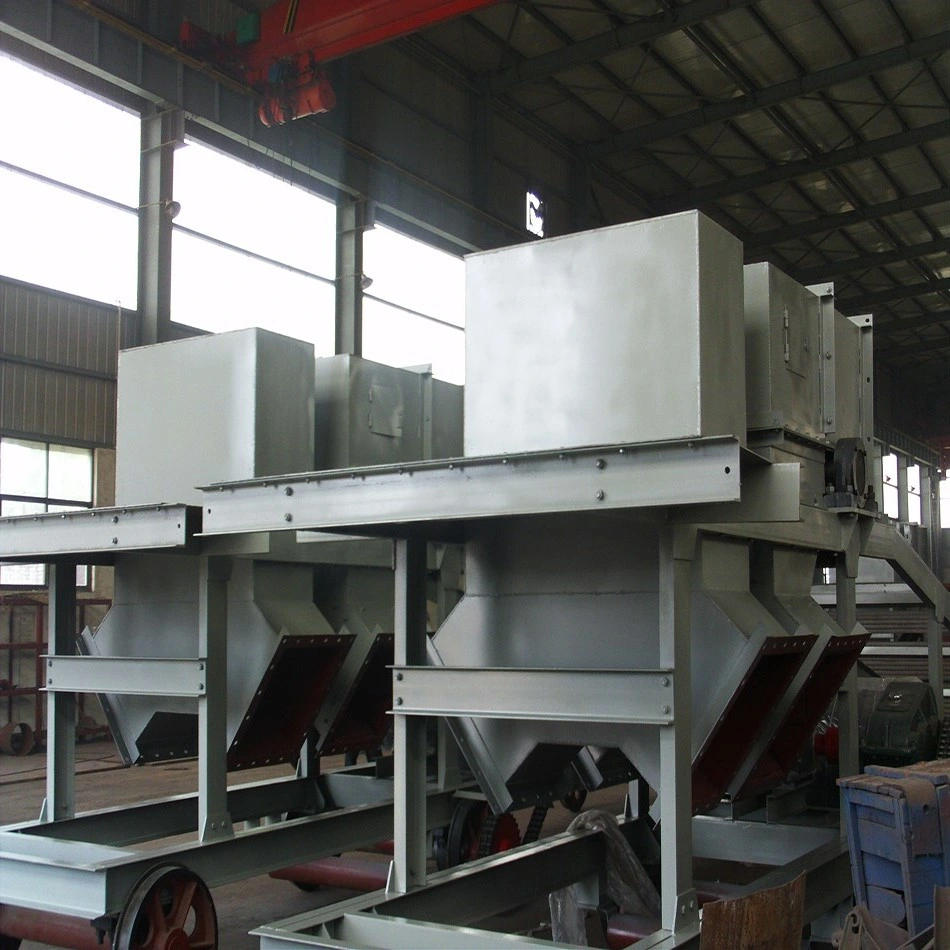 Advantages and Features
1.Several powered drive options and chute configurations are available.
2.Heavy duty structural frames and supports to provide system rigidity.
3.Heavy duty inlet skirting to eliminate spillage at discharge transition.
4.Abrasion resistant belting to reduce wear and increase life span.
5.Heavy duty idlers with anti-friction bearings to increase idler life and reduce horsepower.
6.High torque drive units to power through upset conditions.
7.Able be fitted to any new or existing conveyor.
8.Single and dual side discharge designs
9.Evenly distribution of materials and storage space saving
10.Engineered to meet new project requirements and also to retrofit existing conveyors.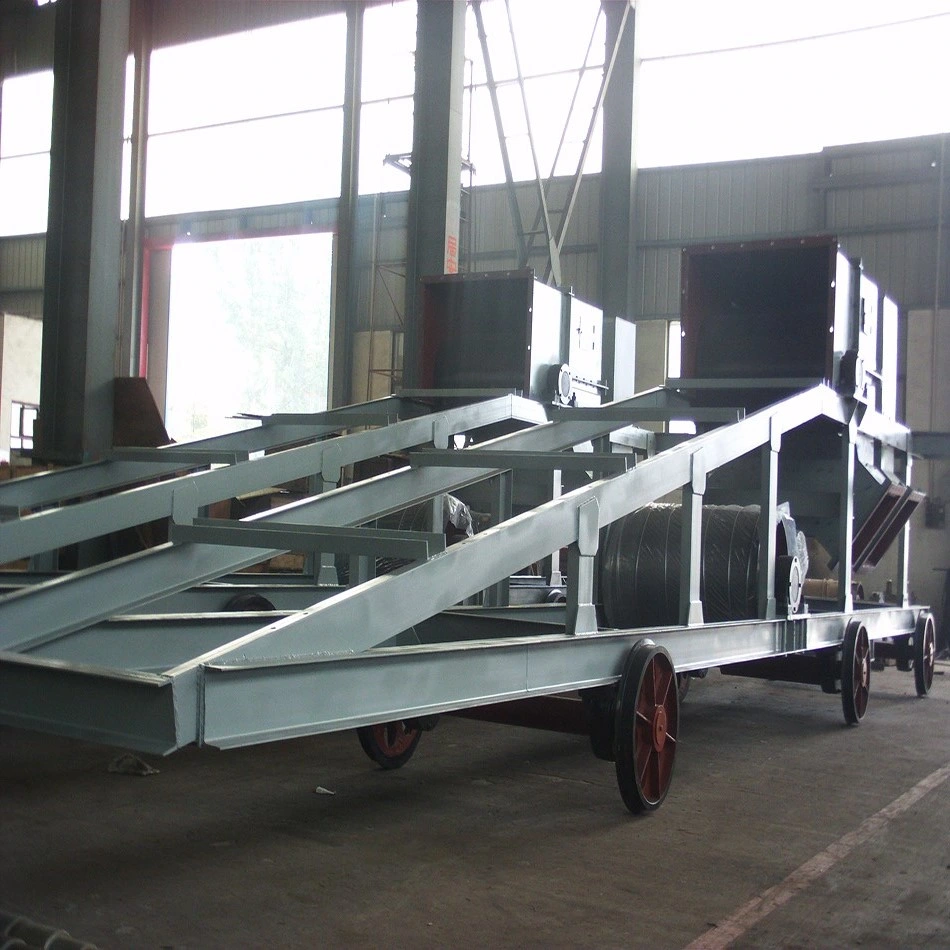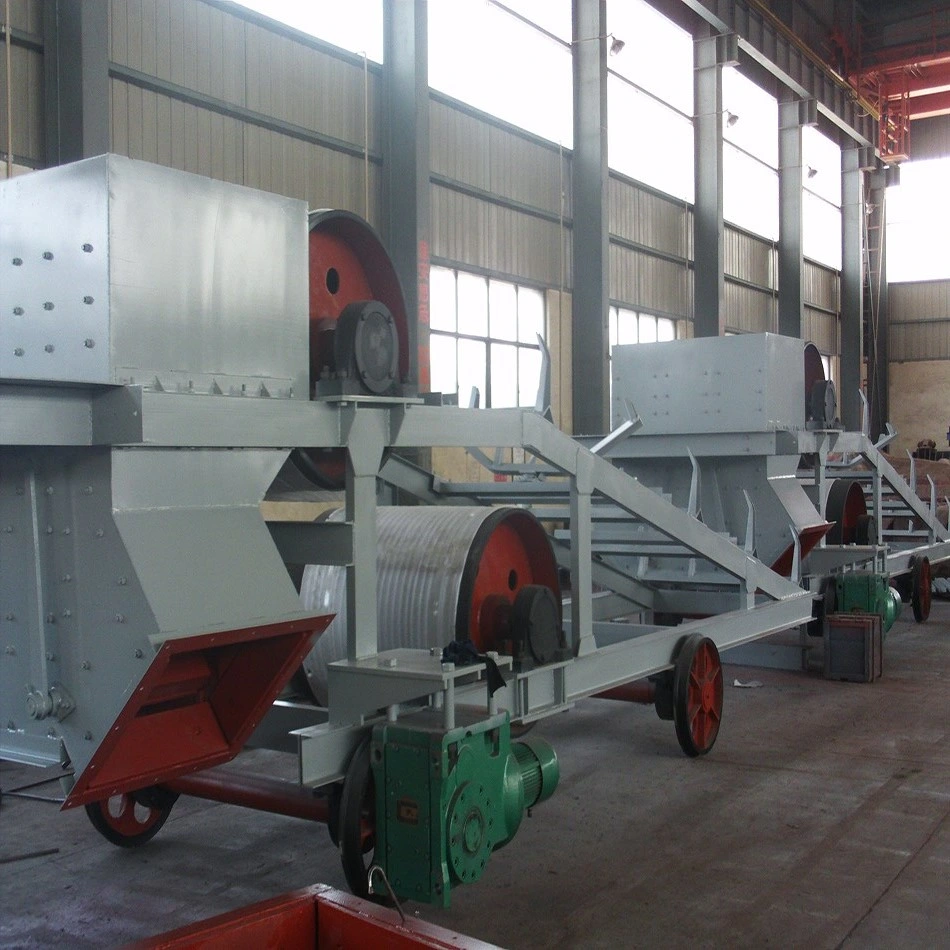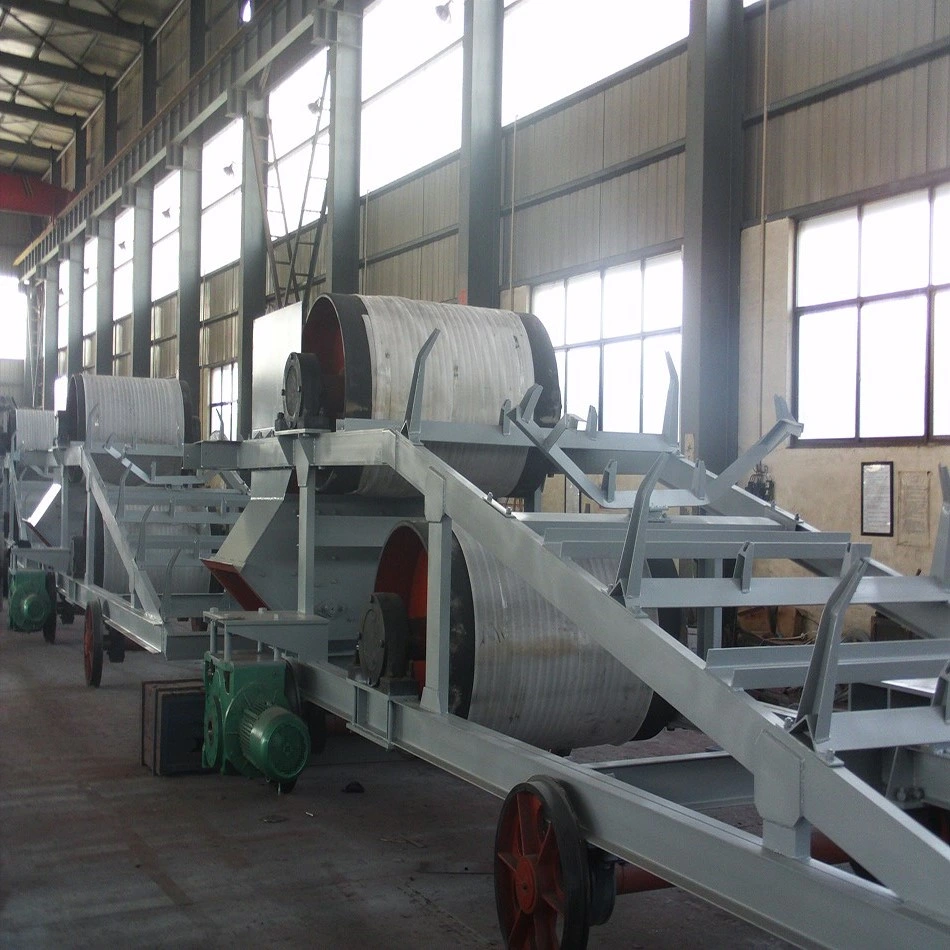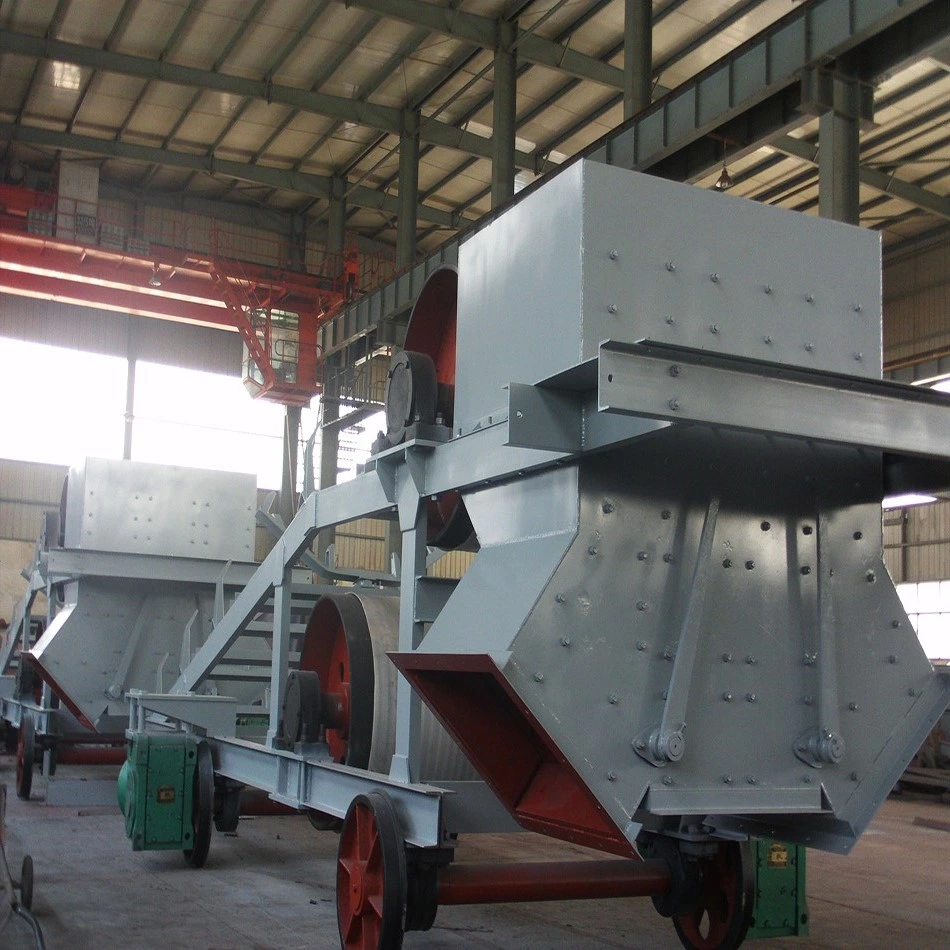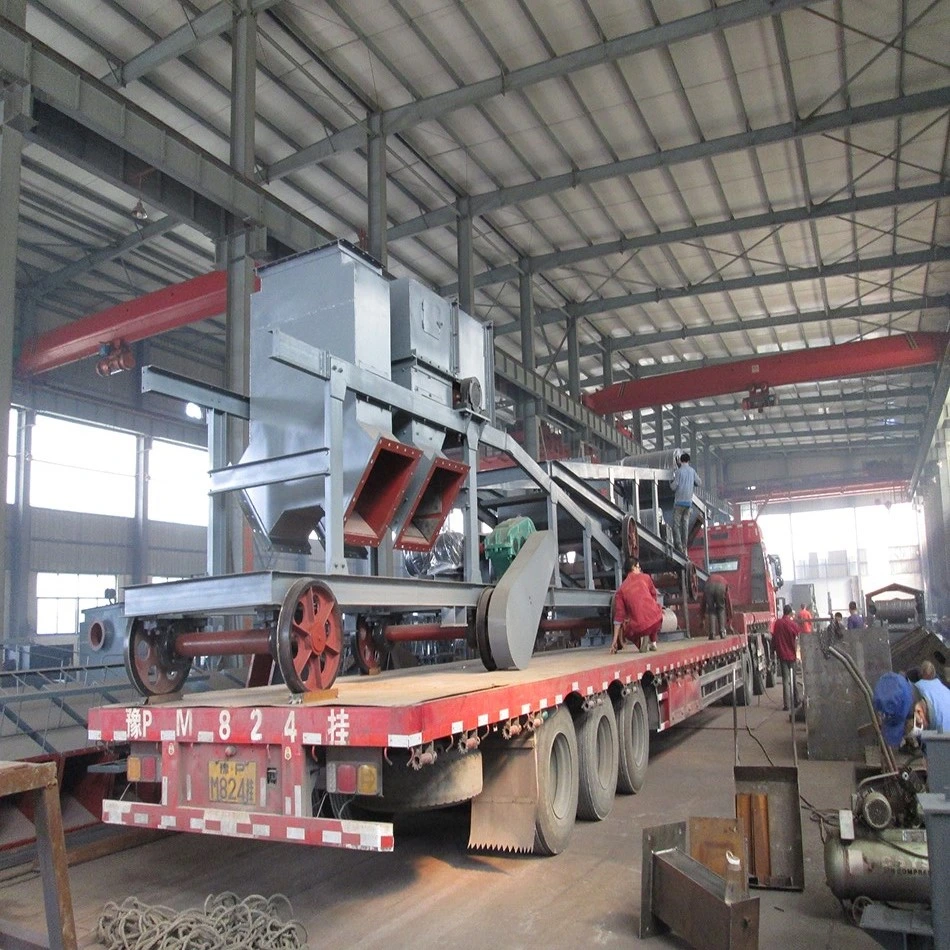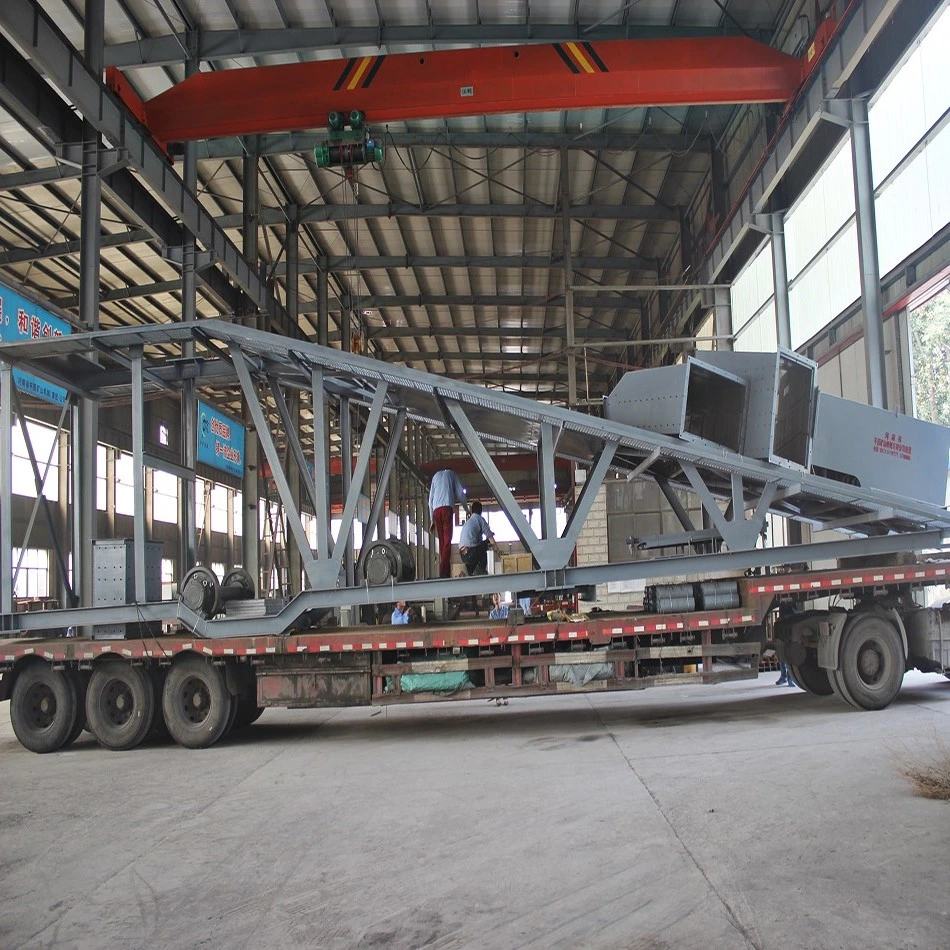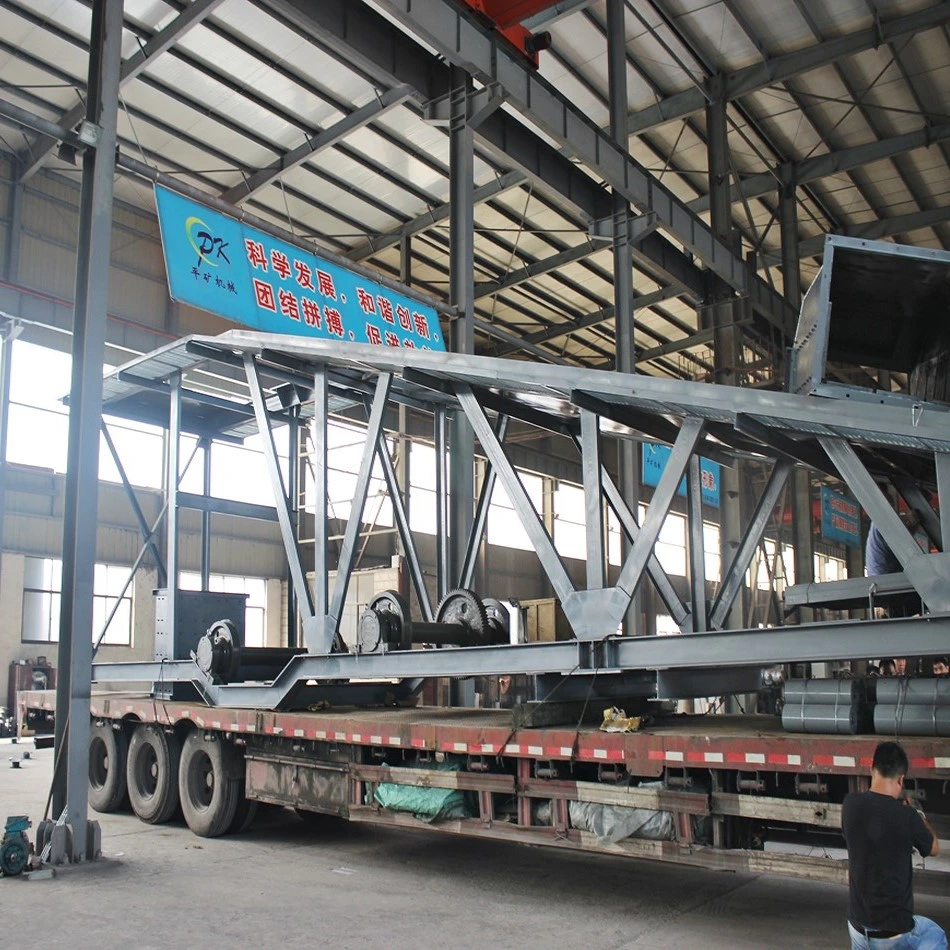 Technical data:
Belt Width (mm)

Track Model (kg)

Walking Speed (m/min)

Power (kW)

Incremental Length (m)

Max. Pressure (kN)

Weight (kg)

500

15

15.6

3

3

8

2150

650

3.2

11

2460

800

3.5

13

2890

1000

22

18

5.5

3.5

15

4150

1200

4.8

18

5320

1400

5.8

24

6410
Selection conditions
| | |
| --- | --- |
| ♦Belt width of the belt conveyor which is coordinating | ♦Material is corrosive or not: ____ (Ps. Yes or No) |
| operation with the tripper: ______m | ♦Material is sticky or not: ____ (Ps. Yes or No) |
| ♦Material to be processed: _____ | ♦Working environment is indoor or outdoor |
| ♦Handling capacity (Ps. It means the total | or indoor and outdoor: ______________ |
| material capacity feeding from the inlet): _____t/h | ♦Working environment temperature: ______ ºC |
| ♦Bulk Density: _____t/m3 | ♦Max. granule size of the feeding material: _____mm |
| ♦Material temperature: _____ºC; | ♦Walking distance: ______m |
| ♦water content:____% | |
We mainly provide the following equipment
s
:
Vibrating Screen
Rotary vibrating screen
Ultrasonic vibrating screen
Gyratory screen
Trommel screen
Linear vibrating screen
Circular vibrating screen
Dewatering screen
Vibrating feeder

Belt Conveyor

Belt conveyor

Sidewall belt conveyor

Portable belt conveyor

Shuttle conveyor

Tripper

Bucket Elevator

Efficient bucket elevator

Belt bucket elevator

Ring chain bucket elevator

Plate chain bucket elevator

Cement bucket elevator

Silo bucket elevator

Screw Conveyor

U-type screw conveyor

Cement screw conveyor

Pipe screw conveyor

Scraper Conveyor

Horizontal scraper chain conveyor

Incline scraper chain conveyor

Grain scraper chain conveyor