1.company introduction
Bealead is a provincial high-tech enterprise specialized in providing automatic weighing and filling equipment, automatic delivery and packaging equipment, intelligent logistics sorting equipment, intelligent production management system and other products.
The company integrates r&d, production and sales into one, providing solutions and service support for global e-commerce, warehousing, clothing, logistics and other industries for more than ten years.
After more than ten years of hard work, it has become a benchmark enterprise in the industry with strong comprehensive strength.There are 46 r&d personnel, accounting for 23% of the total.
Jiangsu High-tech Enterprise, Suzhou Enterprise Technology Center, Suzhou Engineering Technology Center, intelligent manufacturing leading service organization, intelligent workshop, ISO9001 quality management system.
Eighteen invention patents, 101 utility model patents and 6 appearance patents, with the application rate as high as 85%.
Our products are exported to more than 30 countries and regions, such as China, The United States, Vietnam, South Korea, Myanmar, India, Europe, etc., providing excellent service to more than 5000 customers worldwide.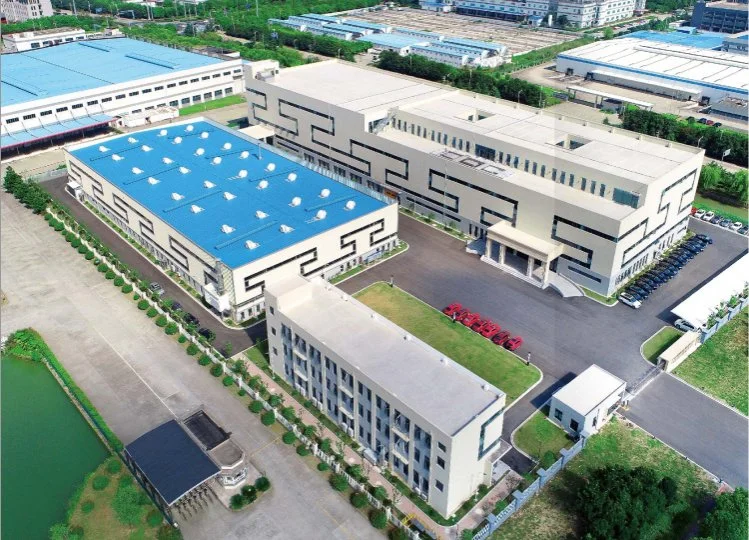 2.Description:
Packing machine is used for the delivery packing automatican,also the first set of examining cargo,printing, labeling,sealing machine.
1.Eicient to save labor
Save the original packaging machine line 2-3 people, improve packaging speed 1-2 times;
2.Seamless docking
Seamless docking with the market mainstream ERP, WMS software,easy processing orders, packaging error rate decreased to 0
3.Save freight cost
Exquisite packaging space minimization, while reducing the freight cost 50%-70%
Supplying Line Shaft Diverter Sorting Machine for Postal and Logistic Sorting Center
4.
MAIN FUNCTION
High Printing:could print ERP/WMS order,avoid mistake and missing order.
High Quality Experience:Automatic Sealing,clear packing,Satisfied customer
Save worker:5 times high efficiency than manual way,save 5 workers
Environmental Friendly:No need sealing belt,save resource,better environment.
Supplying Line Shaft Diverter Sorting Machine for Postal and Logistic Sorting Center
| | |
| --- | --- |
| Traditional manual sorting | Automatic sorting of equipment |
| 1. Low sorting efficiency and long sorting time; | 1. Shorten sorting time; |
| 2. Directly affect the delivery efficiency; | 2. Deliverer has more time for delivery, which improves efficiency; |
| 3, high artificial fatigue, easy to make mistakes; | 3. Higher accuracy of automatic sorting; |
| 4. Land area is limited, and parcels are piled up in open space; | 4. Adapt to more package sizes; |
| 5. Labor cost increases gradually. | 5. Small floor space of equipment; Reduce the number of employees; |
| | 6. Adapt to the future growth of express delivery. |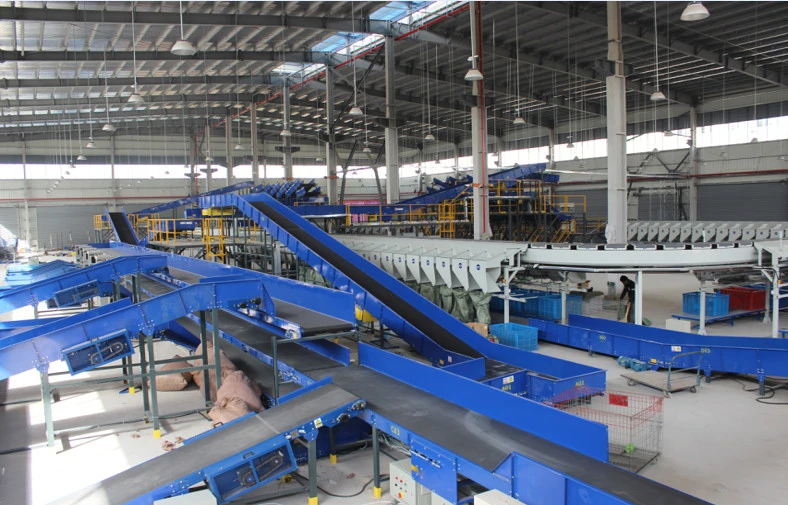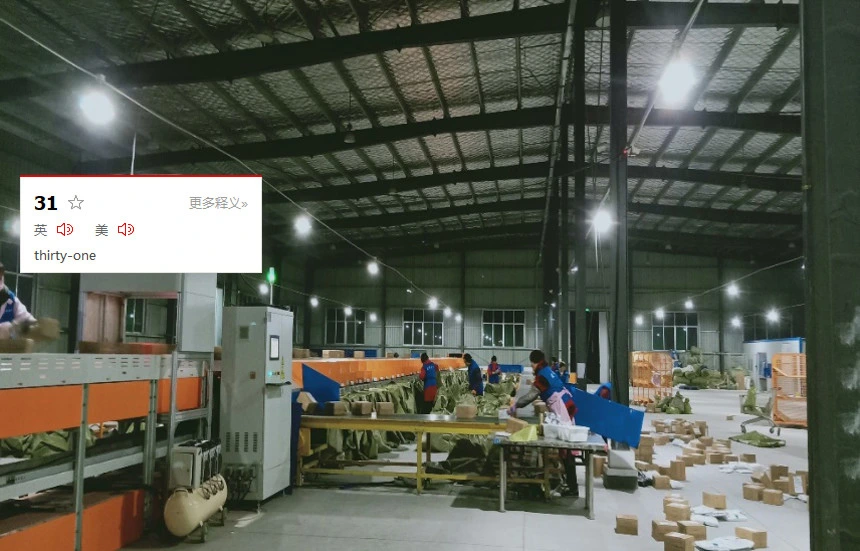 3.specification
New Line Sorter (electric

5

00 pitch)

Case number of mouth

Customize according to your needs

Lattice mouth width

700mm

Lattice mouth type

Landslide (customizable chute)

The car number

(56 bars) 94 cars

The car size

428mm*700mm, pitch 500mm

The main line speed

1.5 m/s

Processing orders

Need to be calculated according to the main line speed, >= 9000 single/hour (theoretical value has more than 10000 single/hour)

Line body height

1.8 meters

Package weight range

0.1 to 10 kg

Package size (minimum)

MIN L100*W100*H10mm

Package size (maximum)

MAX L400*W400*H350mm

Floor space (length * width)

The net area of a straight line is 35 meters long by 8 meters wide

(including conveyor line and progressive machine)
4.Our Pre-sale Service:
1.Offering comprehensive technical and business consultation services;
2.Proposing th e most suitable scheme and equipment for our clients;
3.Designing and fabricating targeted products according to the special requirements of clients;
4.Training periodically high qualified service technician.