Overland belt conveyor is widely used in ports,terminals, power plants,steel mills, cement factories and other industries.
SKE overland belt conveyor systems are customized to meet the specific demands of the client's needs, the type and volume of material to be handled, and the existing topography of the route, as well as the prevailing climatic conditions. It is the most effective means of transporting bulk materials over long distances, and costs are often lower than with truck or rail transportation.
Over land belt conveyor can be used to continuously convey Bulk materials through long distance, with large inclined angles and in complex terrain. Every single Conveyor can be designed, manufactured and installed according to clients' requirements. The single length of each conveyor can reach kilometers or even tens of kilometers; belt width ranges from 500mm to 2600mm;

F
eatures :
1.It has large conveying capacity and longer conveying distance, up to 20km or longer;
2. It is suitable for various kinds of bulk material with bulk density of 0.5~2.5t/m³;
3. According to different transportation request, it can be single used or multiple combined using, also can be used together with other equipments to organize a horizontal or declining conveying system;
3.Simple structure;Low operation cost; Low working noise;Running safely and stably, clean;Highly efficient.

SKE is focusing on different customized belt conveyor solution, our service includes: Field visit to the conveyor project,conveyor design, conveyor manufacturing, conveyor installation and commissioning, conveyor spare parts supply etc. Please send us your demand for more information.Technical Specifications: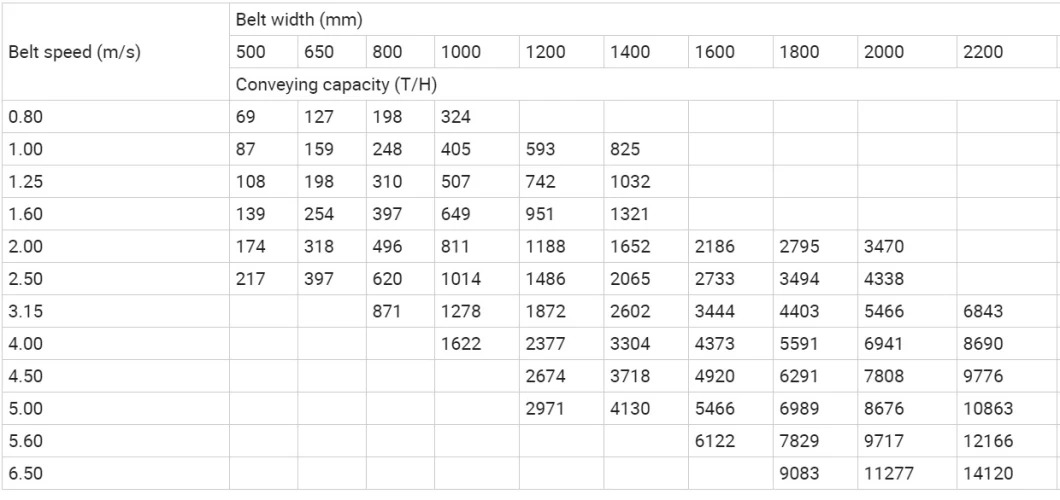 FAQs:
Q: How long is the date of delivery?
A: It depends on the total length.
Q: How do you ship the product?
A: It is usually shipped by sea-feight, using containers;
Q: Can your company design the full conveyor system?
A: Yes, we have our technical team with over 15 years;