Requisite cooling equipment for bread automatic production line widely used in large-scale bread production enterprises in various countries and regions.
OMEGA takes the lead in domestic bakery industry on specialize production and promotion of spiral cooling tower manufacturers. The products throughout the domestic numerous well-known bread production enterprises, and bulk exported to many countries abroad, which make the enterprise with more continuous and automatic production. The product greatly increased the production efficiency; control the product with consistent time from baking to cooling till packing, greatly improved the product quality.

Spiral cooling tower choose stainless steel spiral mesh belt or PP, POM food-grade engineering plastic mesh belt carrier. Mesh belt width 200-1300 mm; distance between layers and layer numbers in accordance with the capacity; cooling time 20-120 min.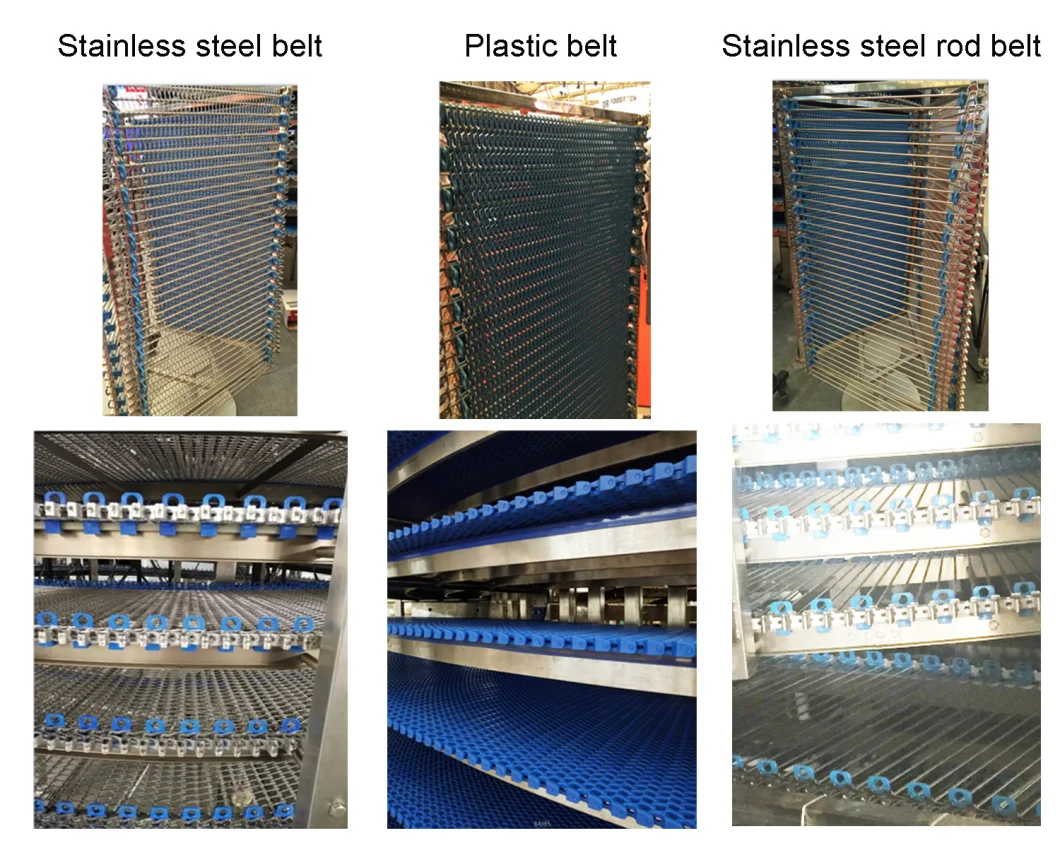 Features: big cooling capacity. Directly cooling hamburger, toast and sweet bread; cooling moon cakes, milky buns with tray; flexible customization, design diameter and mesh belt according to the site and capacity; up input down output or down input up output for single tower; down input down output for double tower.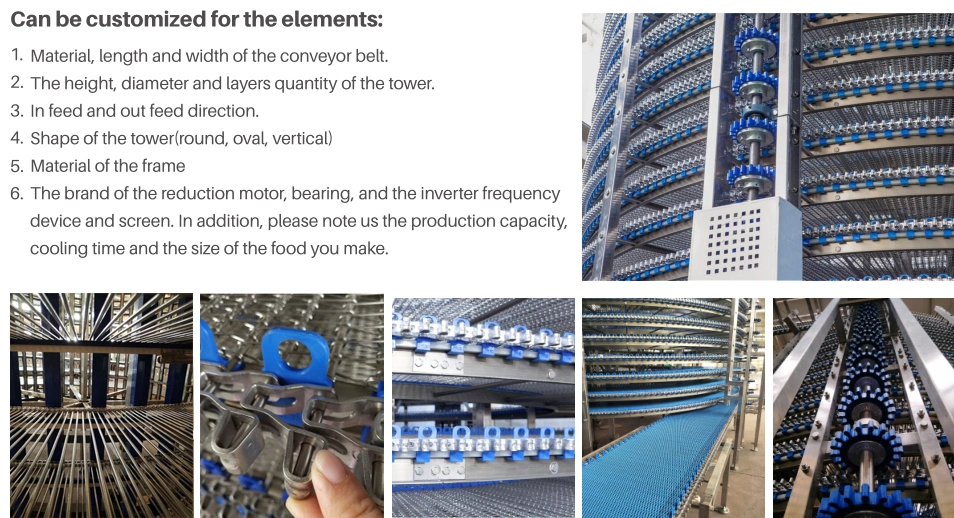 Drum type spiral cooler tower: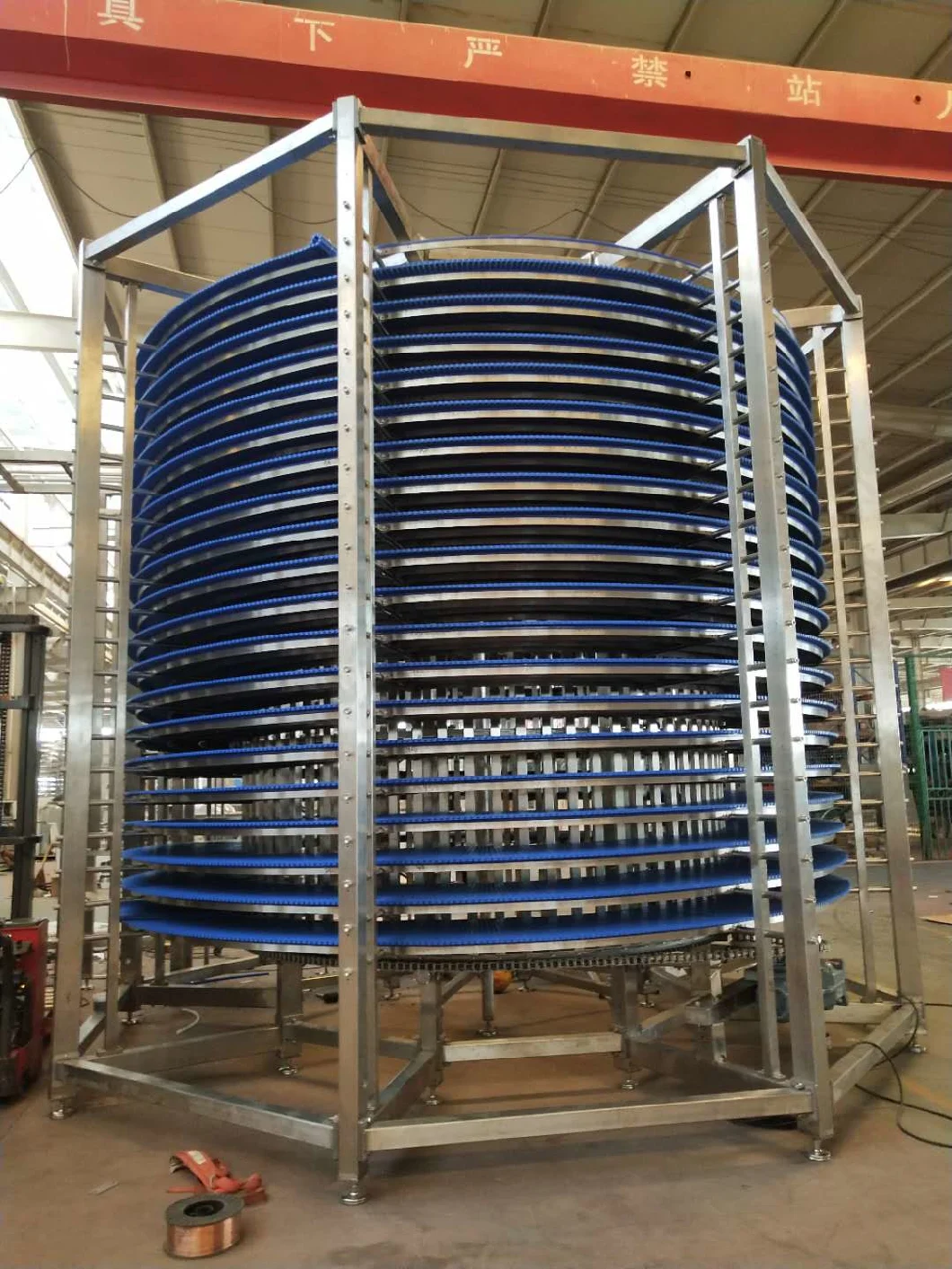 Gear type spiral cooler tower: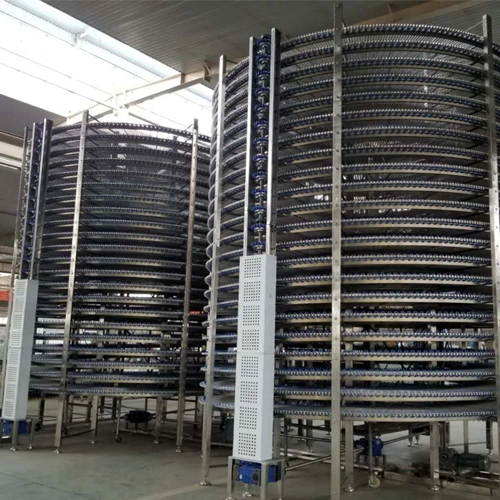 Cleaning: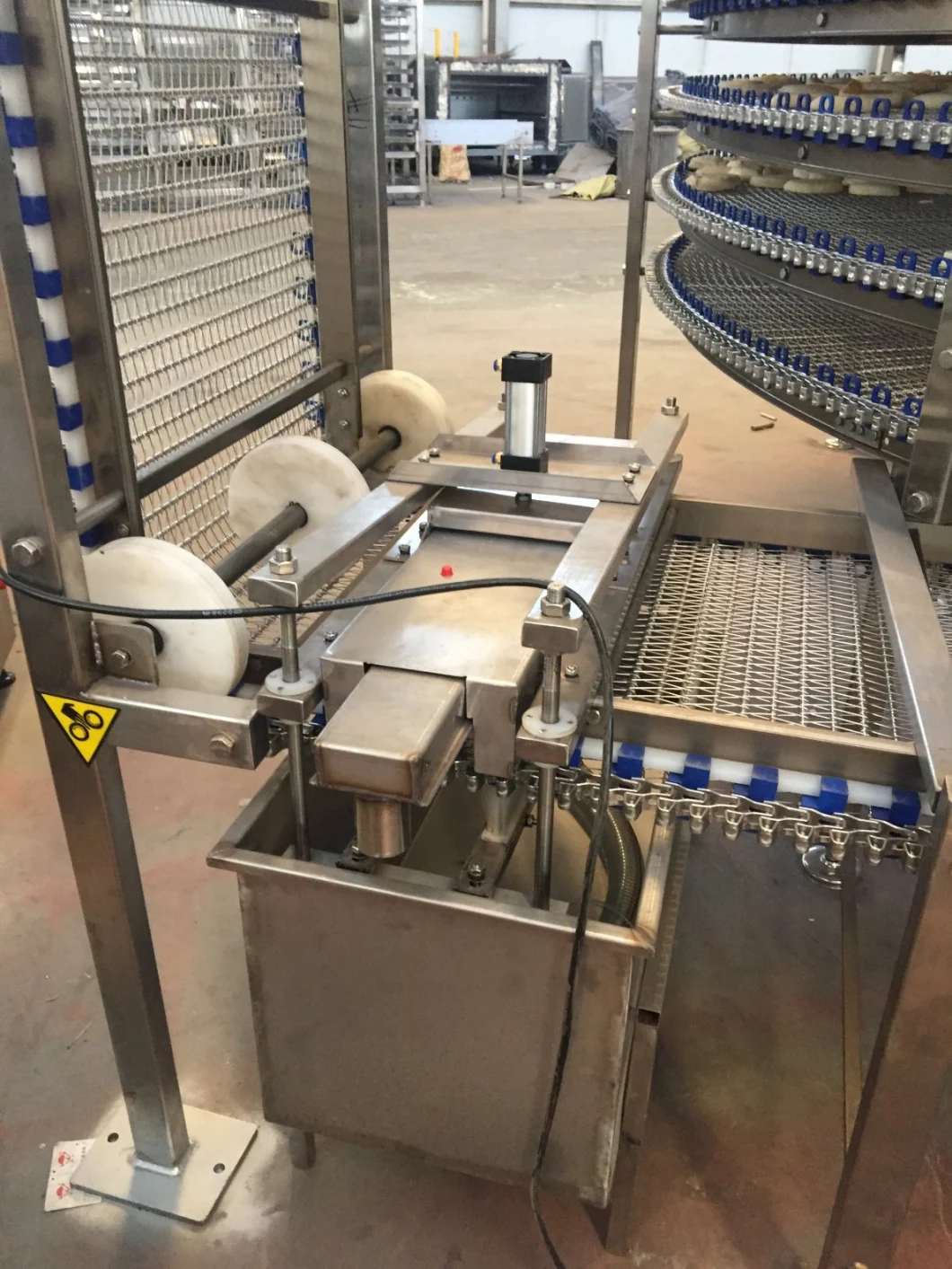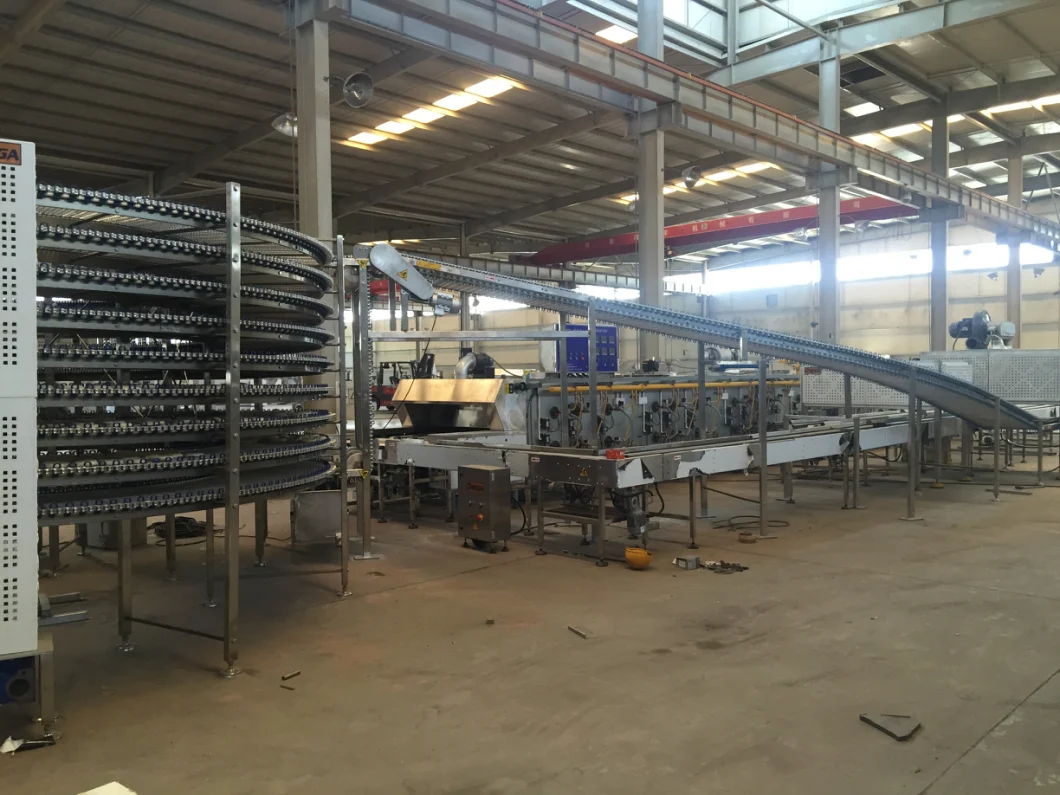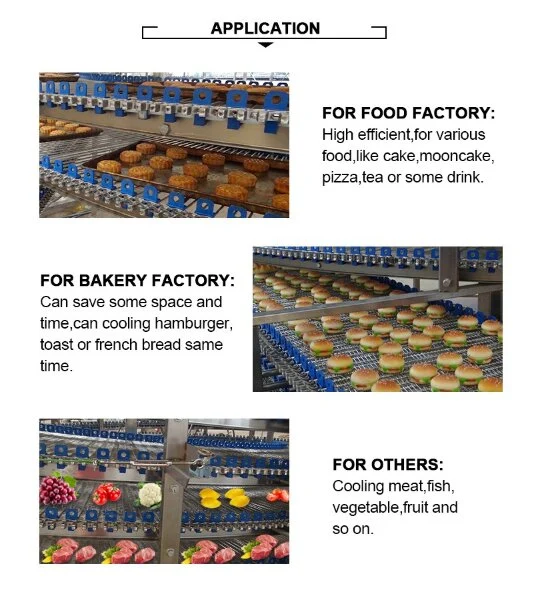 | | |
| --- | --- |
| Material | The mesh belt is made of 304 stainless steel and the skeleton is made of 304 and 201 stainless steel square tubes |
| Belt width range | 200 mm-1300 mm |
| Belt length range | 50 meters - 1200 meters |
| Tower diameter range | 1.5-12 Meters |
| Layer height | Spiral tower up to 6 meters |
| Tower Layer range | 1-40 layers |
| Entrance&exit direction | Low inlet high outlet, high inlet low outlet, two inlet and two outlet, three inlet and three outlet and so on |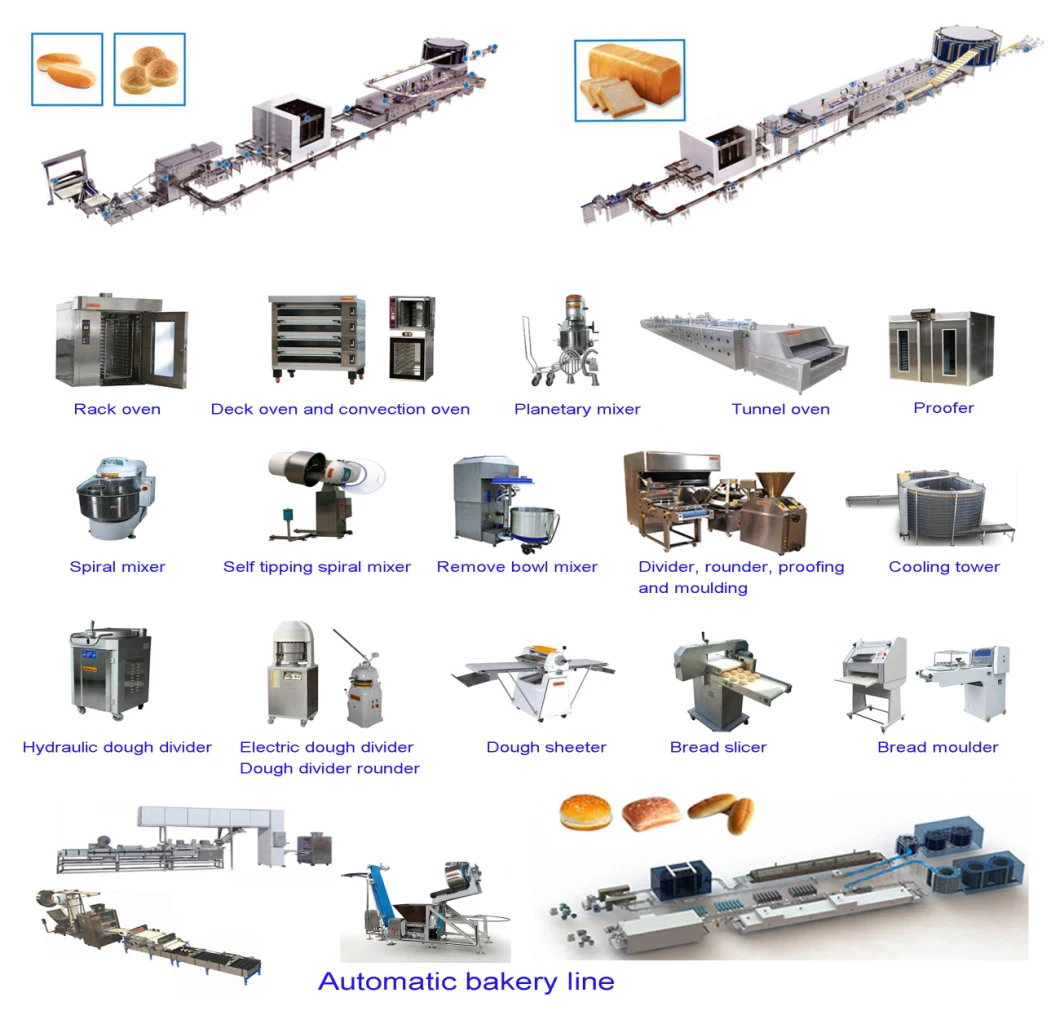 We are the professional manufacturer of baking machinery more than 30 experience in china and our main products following:

Full bakery equipment
Auto full bakery line (buns, hambuger, loaf, toast, bagutter crossiant, pizza, pita, cake and so on)
Baking oven (Rotary rack oven, tunnel oven, deck oven, convection oven)
Spiral dough mixer (Fixed bowl mixer, Self tipping bowl mixer, removeable bowl mixer)
Proofing
Dough processing machine (Dough divider, dough rounder, dough moulder, dough sheeter)
Spiral cooler tower
Planetary mixer
Bread slicer
Water chiller
Baking accessories