Self-Cleaning Permanent Magnetic Belt Separator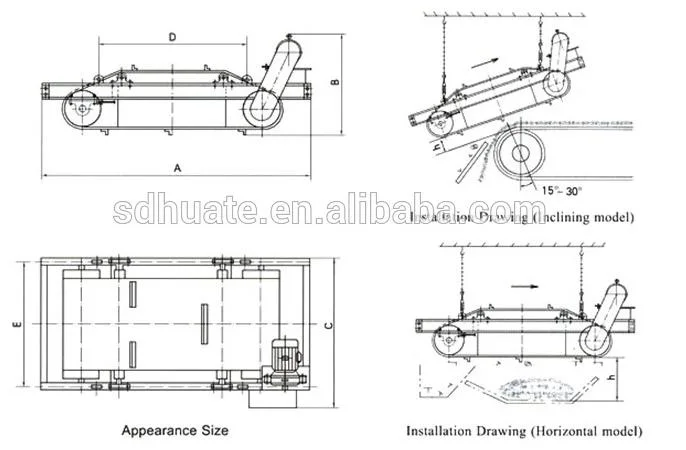 RCYD series self-cleaning permanent magnetic belt separator is made up of permanent magnetic system and iron-cleaning system. It can be used together with various kinds of belt conveyors, vibrating conveyors etc to attract ferrous elements of 0.1~35 kg from non-magnetic materials and clean automatically in continuous duty occasions. This machine is widely used in cement, thermal power, metallurgy, mining, chemical, glass, paper, coal and other industries.
Model

Belt width

Suspension height

Magnetic field intensity

Material depth

Driving power

Belt speed

Weight

Appearance size mm

mm

h mm

>mT

<mm

<kw

<m/s

Kg

A

B

C

RCYD-5

500

150

60

80

1.5

4.5

750

1900

735

935

RCYD-6

600

175

60

120

1.5

920

2050

780

1030

RCYD-6.5

650

200

70

150

2.2

1200

2165

780

1080

RCYD-8

800

250

200

2.2

1400

2290

796

1280

RCYD-10

1000

300

250

3

1900

2660

920

1550

RCYD-12

1200

350

300

4

2650

2900

970

1720

RCYD-14

1400

400

350

4

3700

3225

1050

1980

RCYD-16

1600

450

400

5.5

4950

3420

1180

2210

RCYD-18

1800

500

72

450

7.5

6100

3580

1210

2450

RCYD-20

2000

550

72

500

11

8900

1300

2700

2400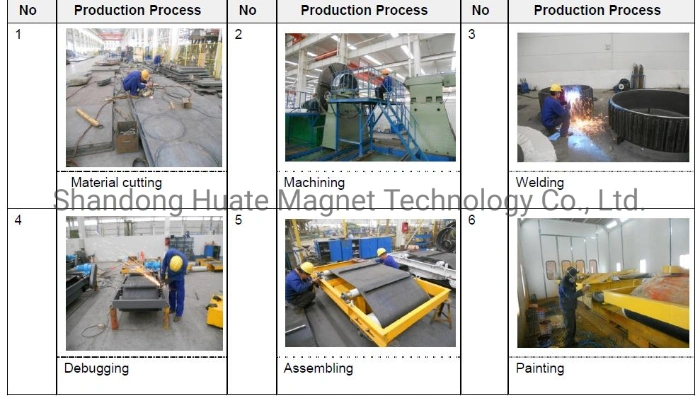 Huate, focusing on R & D, manufacturing and technical services of electric-magnetic separation equipment for 27 years, providing customers with packaged solutions. We are specializing in manufacturing superconducting magnetic separator, high gradient magnetic separator, drum magnetic separator, iron separator, mining processing line, magnetic stirrer, non-ferrous metal separation equipment, non-metallic processing equipment, ocean & lake ecological equipment and so on more than 9 categories, 80 series and more than 700 models. Our service scope involves coal, mine, electricity, building material, metallurgy, port, environmental protection and so on more than 10 fields. With more than 15,000 customers, our equipment are exported to USA, Germany, Japan, Italy, Norway, South Africa, Brazil, India, Pakistan and many other countries.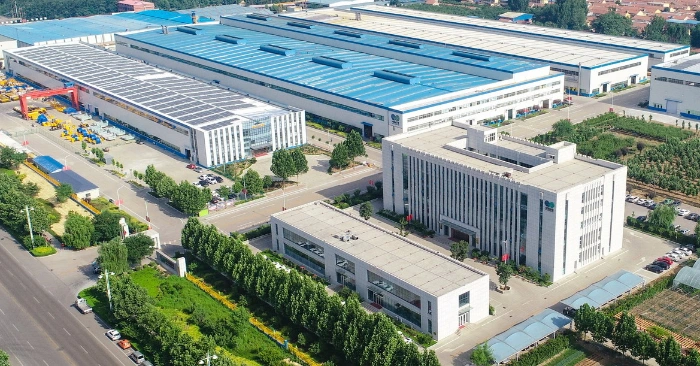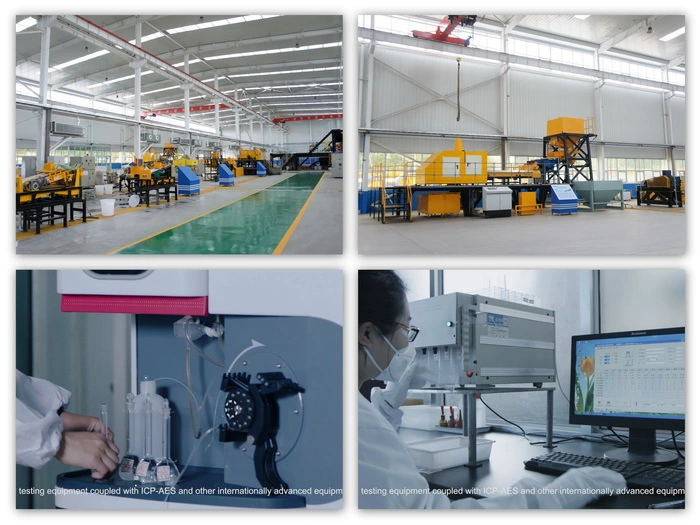 Huate offers scientific research, engineering design, manufacture of equipment and after sales service for the customers. Our professional staff can help you do the mineral beneficiation testwork

for free

with your sample ore, and help you design the best processing line to maximize your profits, our professional engineers are available overseas for equipment installation, commissioning and after sales support, even operation training for your native workers. We are committed to building long-term customer cooperation relationship.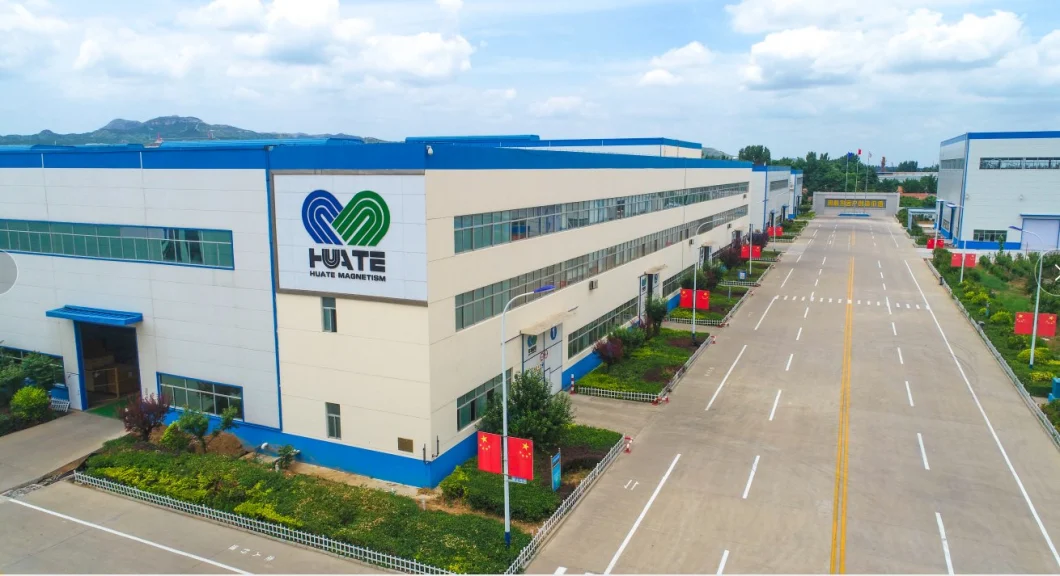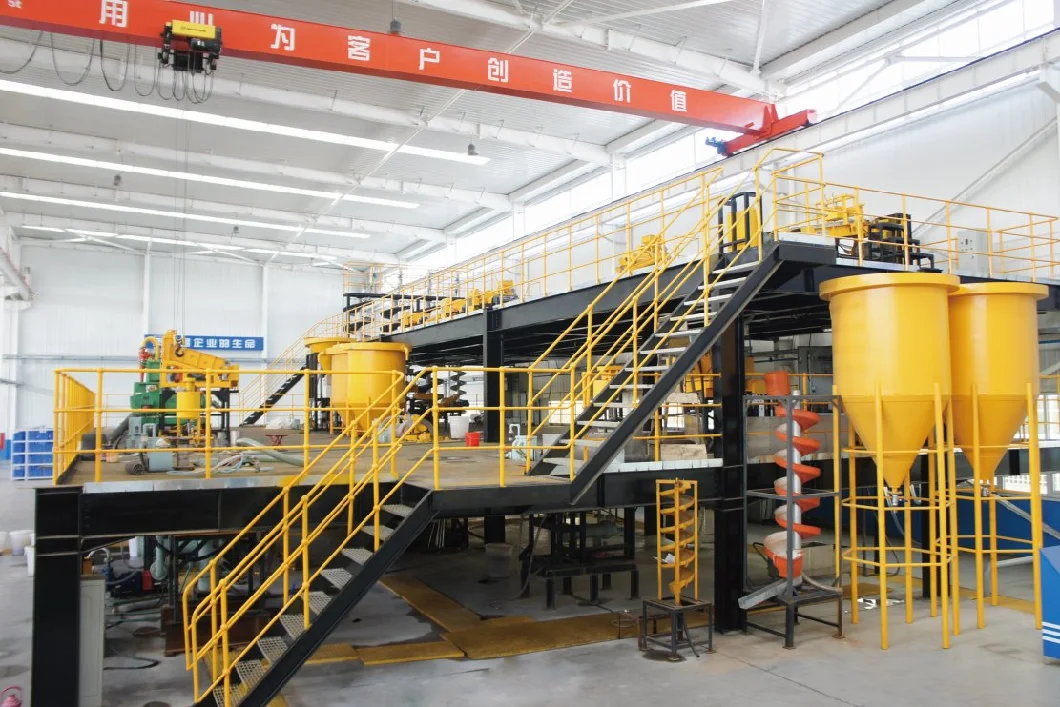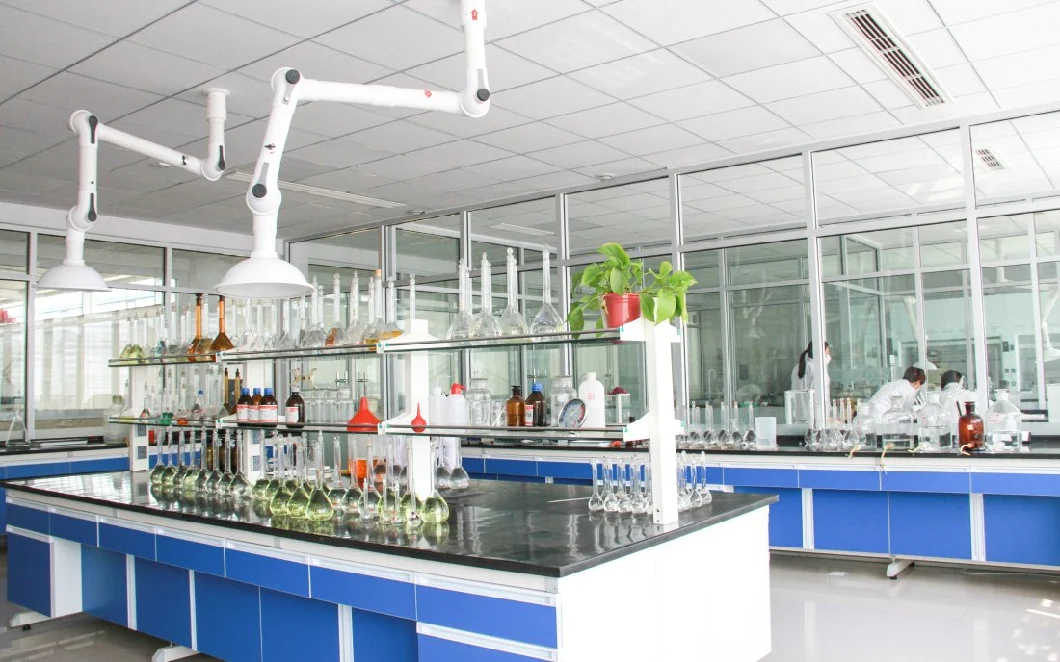 "Create value for clients wholeheartedly" has always been HuaTe's mission since its establishment. With our top tier installation team and professional after-sale service, we will always place both product quality and our clients at our ultimate priority. Where there are our products, there will be HuaTe's service, and our brand has left a deep impression on our clients all over the world.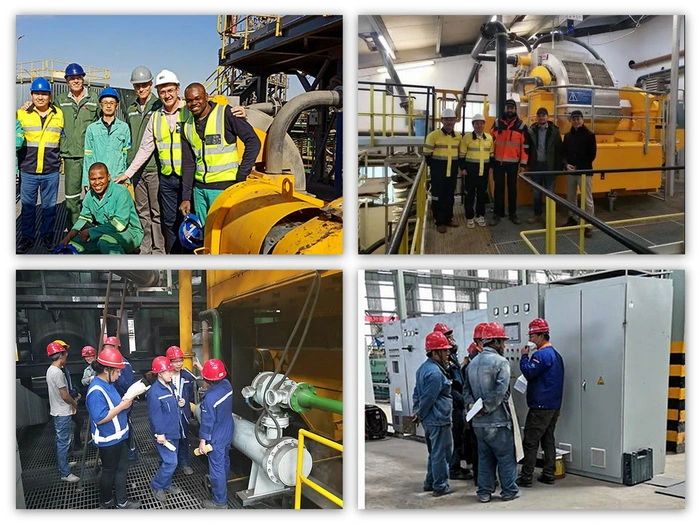 HuaTe has gained the certification of CE, quality, environment and occupational health and safety management systems. We have a comprehensive quality control system, modern testing machines, and professional supervision team in order to ensure the high quality of our products.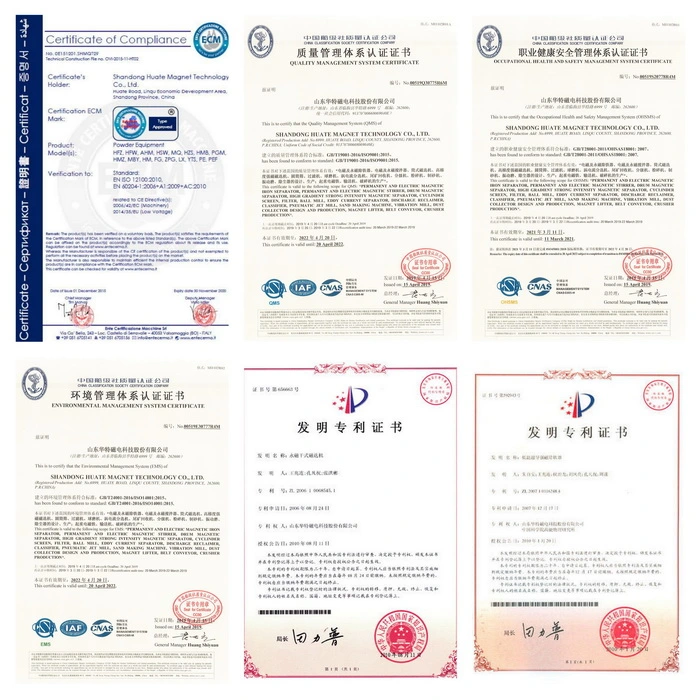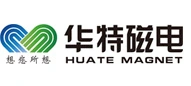 Q:Factory or Trading company?
A:Shandong Huate Magnet is a factory was established in1993.
Q:Factory Address?
A: Our factory is located in Huate Road, Linqu County, Shandong Province, China. Welcome to visit us!
Q: About Quotation?
A: Before quotation, we need confirm the Belt width, Magnetic field intensity, Material size and Quantity, all of these factors will affect the price.
Q:Quality control?
A: Our factory have passed ISO9001 and CE certifications.
If you have any question please promptly chat with me or leave me a message, I will contact you within one business day. If you like to be contacted please leave your email address or cell phone number to me. Looking forward to your inquiry.